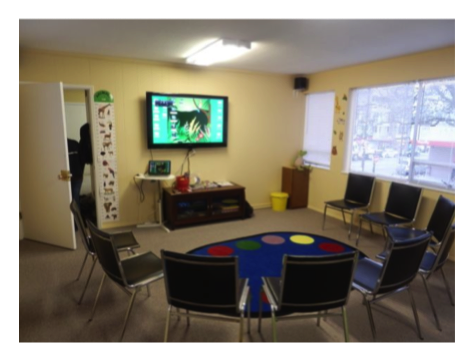 1. East Vancouver: 1-5608 Victoria Dr. (at 40th Street)
Across from Victoria Square and London Drug. The classroom is on the second floor and can be accessed from a street entrance or by going up the stairs from the parking lot behind the building.
This is a leased facility with a small classroom, office, and waiting area. Comfortable couches and free WiFi are available to waiting parents.
Offerings: Victoria Drive is open Tuesday through Saturday and has the widest selection of regular and private classes of any location.
Parking: Crocodile families are not allowed to use the building lot and must park in the neighborhood. Finding spaces can be challenging from 10-4 pm. Allow 5-10 extra minutes during these times.
Victoria Drive
Schedule
Summer Term 2018